commercial real estate
LEAD GENERATING
WEBSITES
Think different.
Automate with a
Lead Generating
WEBSITE!
Gather Data,
Track Contacts, Follow-up,
Hands-Free.
Generate Leads
Completely Hands-Free!
How the Website Design Process Works
Hi, I'm Brandy.
Owner of Calico Marketing.
Work smarter with a
Lead Generating Website.
I'm on a mission to take the
"Broke" out of Brokerage.
Let the website handle
Lead Generation
completely hands-free.
Rushing Group
Full service commercial real estate brokerage, developer and property management in Salem, Oregon.
rushinggroup.com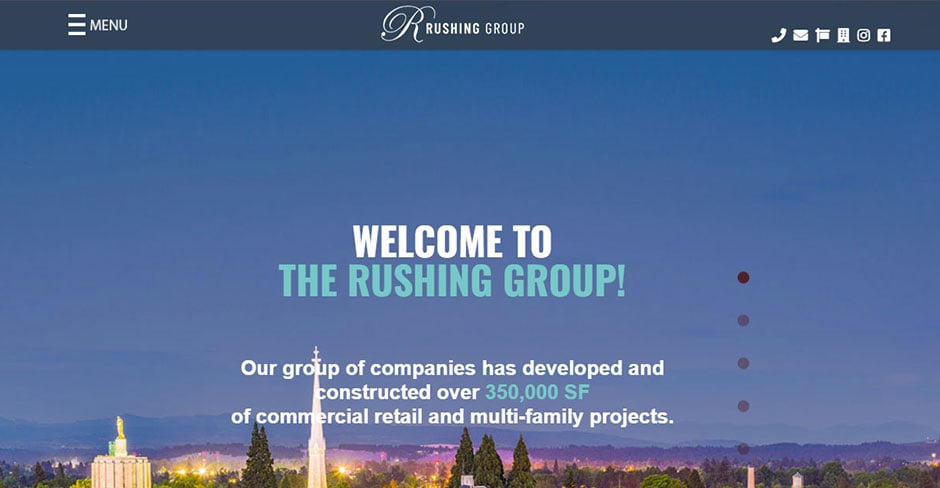 Rushing Group is a full service commercial real estate firm, property manager, and commercial developer located in Salem, Oregon. Website design includes full integration with Constant Contact, user tracking and extra features such as Java animated menu, HTML5 animations, BuildOut Integration, and multiple calls to action. Standard Lead Gen package, no additional fees.
Technology Used
Automated Follow-up System
Custom eBooks
Selling your Commercial Property
Five tips include how to establish a pricing strategy, understanding investors, marketing your property, property details, and tips on how to find the right commercial real estate agent for you.
Lowering Vacancies in Commercial Property
The number one challenge for any commercial property owner is to keep vacancy rates low. The best way to keep vacancy low is to attract and retain quality tenants – but how is this done? Here are 5 tips to lowering vacancies in your commercial properties.